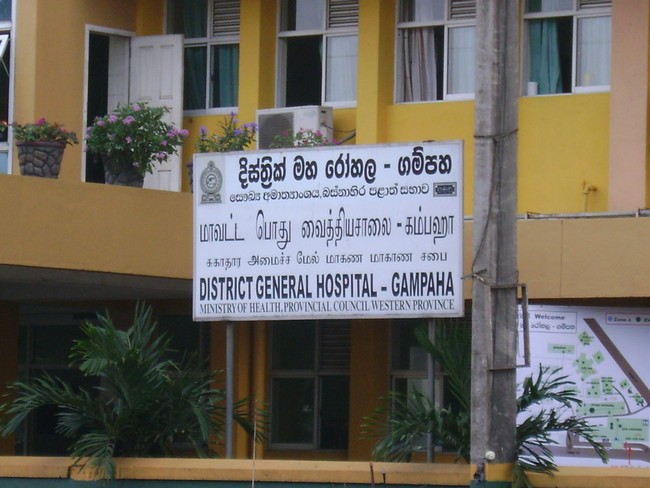 A large number of people have been severely inconvenienced due to the shutdown of the operating theaters at both the Gamapaha district hospital and the Wathupitiwala base hospital.
Officials were forced to shutdown the operating theaters of the Gampaha hospital due to a malfunction in the hospital's central air conditioners. The 8 story building which was constructed by the Korean government for in the year 2000 is in a dilapidated state. The Gampaha District hospital provides services to around 800 in-house patients.
Meanwhile, the operating theater of the Wathupitiwala hospital has been shut down for over a month due to the malfunctioning of the air conditioner.
A senior official at the office of the Western Province Director of Health Services noted that the air conditioning units at both hospitals are in a dilapidated state and added that the delays in repairs was due to the high costs involved in repairing the units.
He noted that steps will be taken to install temporary AC units inorder to overcome the current situation.