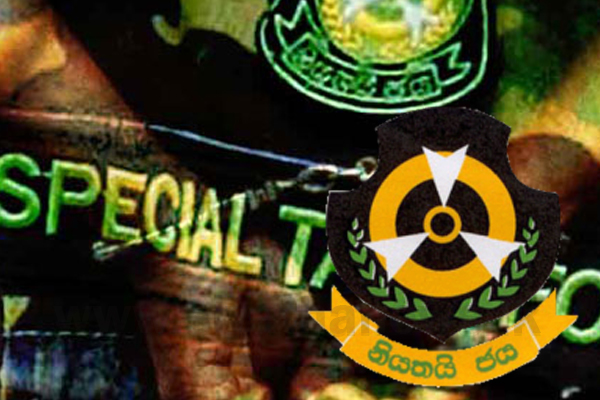 A suspect, who had been impersonating as a Major of the Sri Lankan Army Intelligence, had been arrested by the STF at Soysapura in Moratuwa yesterday.
A suspect, Mohammad Nissar Imran alias John Walk had allegedly impersonated as a Major from the Army Intelligence.
The STF recovered a mobile phone, two cameras, a WIFI drone, two laptops, a sword and three t-shirts of Army form the suspect.
The suspect was arrested by a team of the STF Organized Crimes Unit following a tip off from the general public to the Director Intelligence SP Raththepitiya.
The Police said that investigations had revealed that the suspect, believed to be a 26-year-old, had engaged in extremist activities under different names.
The STF also recovered several photographs of the Shangri-La Hotel in Colombo from one of the cameras of the suspect.
It was reported that those photographs were taken at around 9.15 a.m on April 21, a few minutes later the bomb attack of the hotel.
STF said the suspect, reportedly a resident of Akkaraipattu, was married to a Christian woman.
Investigation revealed that the suspect had not disclosed his true identity to his wife. She was told that her husband was born in 1981.
The suspect was handed over to the Organized Crime Division where he would be investigated after being detained, the STF said.