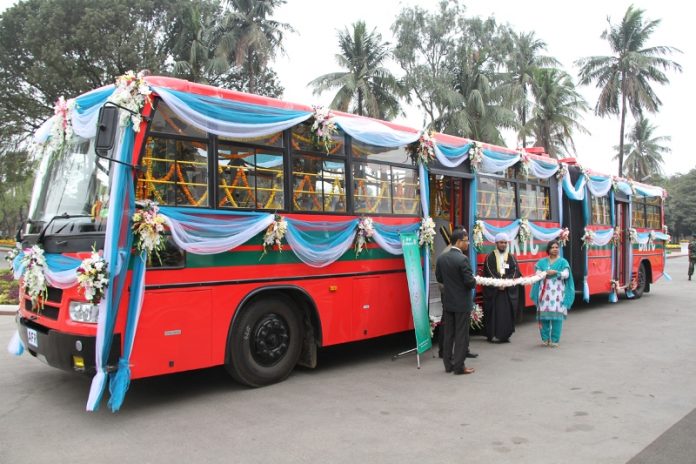 A new bus service between the India-Bangladesh began on Sunday (May 26) for the convenience of tourists on both sides of the border.
The bus, carrying 13 passengers, took off on Sunday (May 26) evening from Dhaka and reached Fulbari border in India's eastern Jalpaiguri district on Monday (May 27) morning.
"The journey was very good. So far, I know we are the first passengers", said a Bangladeshi passenger, Rashidul Islam, on Monday.
The service will benefit passengers as the distance will be reduced by more than 50 kilometres.
Thousands of people on both sides of the India-Bangladesh border have relatives on the other side and many Bangladeshis also travel to Kolkata, capital of India's West Bengal state and other Indian cities to seek medical treatment and for business purposes.
Bangladesh, which became independent from Pakistan in 1971, was part of East Bengal before Indian partition in 1947 and its people share a common history, culture and language with those in the Indian state of West Bengal.