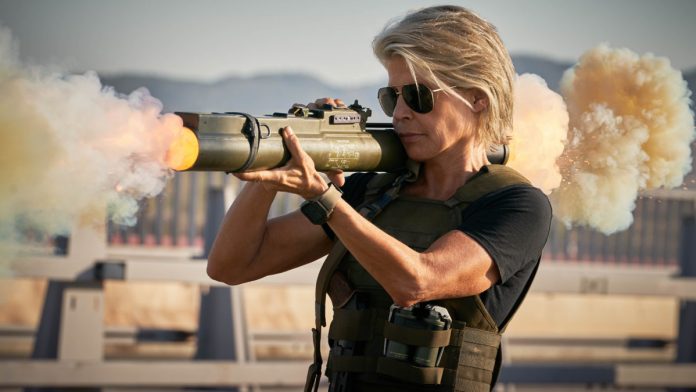 Paramount pictures has released the first trailer for Terminator: Dark Fate, the sixth installment of the franchise, However, this one will follow The terminator (1984) and T2: Judgement Day (1991) and remove the remaining parts from the continuity.
Directed by Tim Miller, Dark Fate touts the return of creator James Cameron, who is also the producer says that he has captured the tone of the first two films . It's gritty,fast and intense.
It will be really intriguing to watch the return of Linda hamilton as Sarah Connor. Her reprisal of the character after 27 years is the reason of the buzz in the town about this Terminator sequel being different and better than the last ones.
Although the film will follow the first two parts there's no denying that Dark Fate looks distinct. Sarah Connor to bring back Hamilton is one way to assure the audience that this one is not same like the previous few ones. New machine-hybrid Mackenzie Davis ( Halt and Catch Fire) shares same vibes with Hamilton's tough-as-nails Connor, while new antagonistic Terminator Gabriel Luna ( Agents of S.H.I.E.L.D.) with the new ability to clone itself and finally how can we forget Arnold Schwarzenegger return into the picture all seems to be really thrilling.