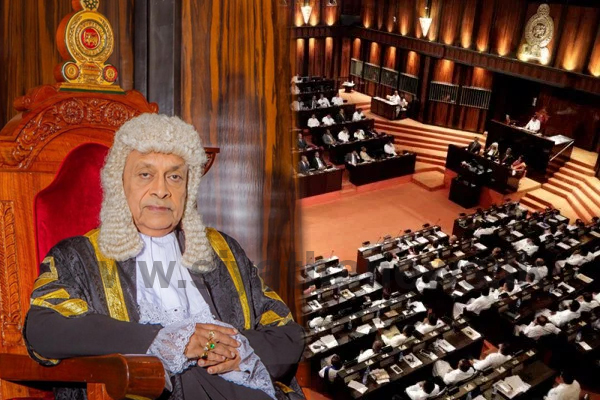 Speaker of Parliament Karu Jayasuriya has announced the members of the Special Select Committee appointed to probe the coordinated terrorist attacks that took place on April 21st.
Speaker made the announcement when the Parliament convened at 10.30 a.m. this morning (23).
The Special Select Committee, which comprises of seven members, will be chaired by Deputy Speaker Ananda Kumarasinghe.
Minister of City Planning, Water Supply and Higher Education Rawuff Hakeem, MP Field Marshal Sarath Fonseka, Minister of Power, Energy and Business Development Ravi Karunanayake, MP Kavinda Jayawardana, MP Ashu Marasinghe, MP Jayampathy Wickramaratne and MP M. A. Sumanthiran have been appointed as the members of the committee.