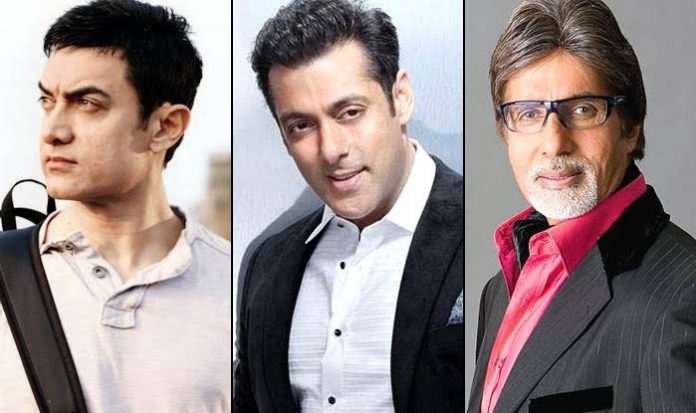 Film stars and popular personalities are entrusted with a lot of responsibility as they have millions of followers who take their word to be the gospel truth. In the findings of a survey of most trustworthy personalities, Bollywood celebrities have made it to the list. According to the report, the most trustworthy male actor is amitabh bachchan.
The report also adds that the most trusted female actress of Bollywood is Deepika Padukone followed by Katrina Kaif and Madhuri Dixit Nene at 2nd and 3rd positions whereas Alia Bhatt is ranked 4th most trusted female actress followed by Kajol as the 5th most trusted actress. Big B is followed by aamir khan as the 2nd Most Trusted Male Actor and salman khan on 3rd rank. akshay kumar ranked fourth followed by Shahrukh Khan at 5th.
South Indian stars have also made it to the list, where legend Rajinikanth has been ranked the most trustworthy actor followed by Vijay at 2nd and Vikram at 3rd ranks respectively.
The report includes 39 personalities from cinema, sports, business, among others. The study was conducted through primary research among 2315 consumers from 16 different cities.
Other Bollywood celebrities that made it to the list were Ranveer Singh, Ajay Devgn, Hrithik Roshan, Sanjay Dutt and Nana Patekar in the male trusted actors list. Aishwarya Rai Bachchan, Priyanka Chopra, Lara Dutta, Kareena Kapoor, Shraddha Kapoor, and Sunny Leone were in the most trusted female actresses list as well. From the world of sport, Virat Kohli, Sachin Tendulkar and Rohit Sharma also ranked as the most trusted sports personalities.
Most trusted business personalities are Ratan Tata and Mukesh Ambani. Mother Teresa (Spiritual Personality), Sandeep Maheshwari (You Tuber), Sudha Murthy (Author) and Anna Hazare (Social Activist) also made it to the most trusted in their category and were the only ones to make it to the list.