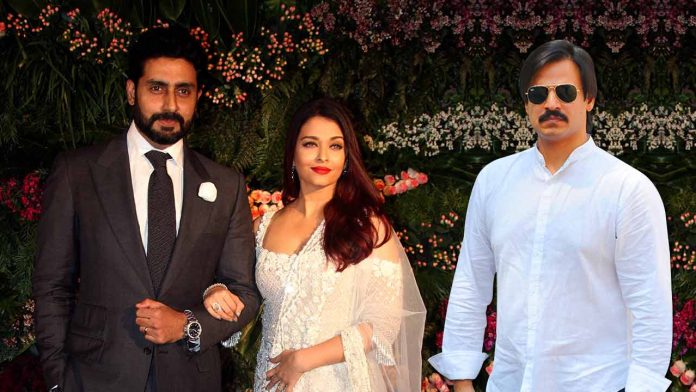 Vivek oberoi kicked up a storm of Twitter after the actor shared a disgusting meme mocking his ex-girlfriend Aishwarya rai and her family for her past relations. The actor was heavily criticized for his conduct and was also served notice from the National Commission For Women, demanding an apology. Bollywood actress sonam kapoor also labelled the cheap publicity stunt as disgusting and classless.
According to reports, Abhishek bachchan, who is generally a calm minded person, however, lost it completely after learning about Vivek's obnoxious tweet. Abhishek, who rarely loses his cool, was very upset over it and was ready to strike back.
Reportedly, it was his wife Aishwarya Rai herself who cooled down her husband. Aishwarya came to know about the episode while she was at the cannes film festival and was really perplexed over Vivek's disparaging tweet. However, the actress understood Vivek's ploy to gain publicity for his upcoming film, the Narendra Modi biopic. Aishwarya Rai was quick enough to calm down her husband and give him the undue publicity.
Oberoi, who initially played down the entire episode asking what has he done wrong by laughing over the tweet, later in the day apologized for his conduct and deleted the tweet.