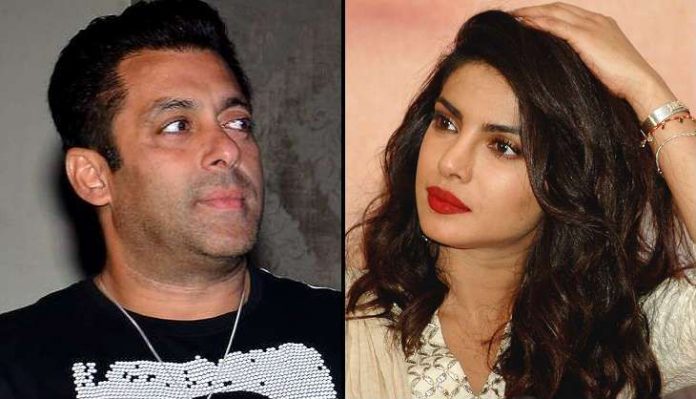 Salman khan and priyanka chopra were are all set to return on screen for ali abbas zafar 's 'Bharat '. But PeeCee had to step out of the film at the last moment. She was replaced by katrina kaif in the film. At a promotional event recently, Salman was asked about Priyanka Chopra, who had stepped down from the film just five days before the shoot.
When asked if Priyanka has reacted to this film, Salman said that she hasn't tweeted about it yet, so he doesn't know about her reaction. He later added that she couldn't do the film because of her own reasons and everything happens for good. Salman said Priyanka did come to him to say that she can't be a part of the film, just five days before they were to start shooting. She told him that she will be getting married, so Salman told her that the dates can be adjusted. But Priyanka said that she didn't know how long it would take. So Salman said he was fine with it. He also said that this was the biggest film of her career and there may have even been thoughts that maybe, after this, Salman will not work with Priyanka again. In the face of everything, PeeCee chose to get married which is good, usually, people leave their husbands.
His statement raised curiosity whether he would now work with Priyanka, to which the star said he would surely do so if she has anything to offer.