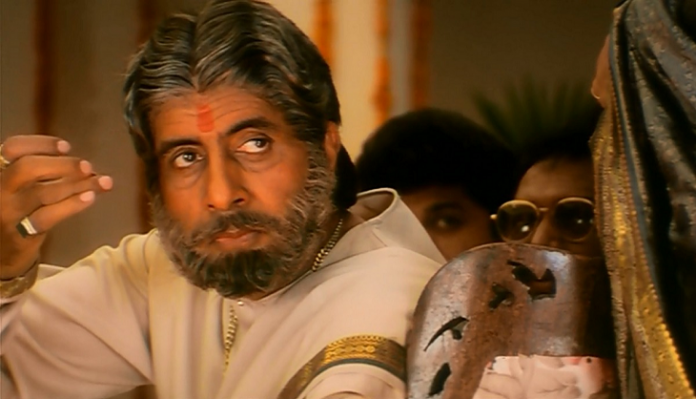 Undoubtedly, amitabh bachchan's film 'Sooryavansham' is one of the most frequently aired films on television. Every time fans see the trailer of the film on the channel, they either get excited with the joy for the fact that they will get another chance to watch the movie or get disappointed with its frequent telecast.
Today, Mr. Bachchan took to his twitter account and shared a very interesting research data which was shared by some of his fan. The data clears the misconception about the film 'Sooryavansham' and its frequent telecast on the channel.
This is what it says, " There is huge misconception that #Sooryavansham is forced upon viewers by @SonyTV , though the fact is its consistent high ratings enabling the frequent telecast. Set Max(or Sony) should make it clear by issuing statement on its record breaking stint on TV since 20 years !!."
Agreeing to the data shared by his fans, Mr. Bachchan reacted to the tweet and wrote, "indeed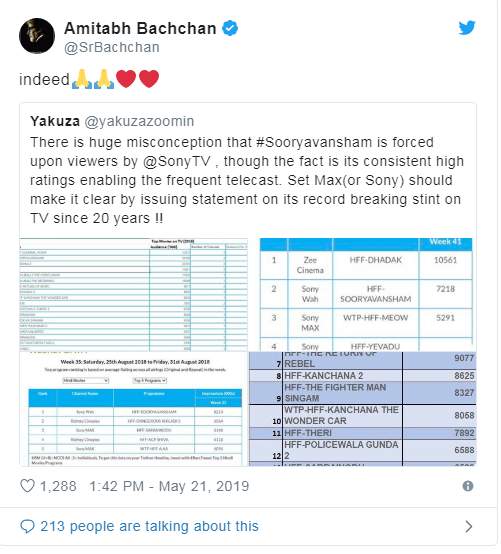 Moreover, the movie was a remake of a huge super hit regional movie Sooryavansham (1999).