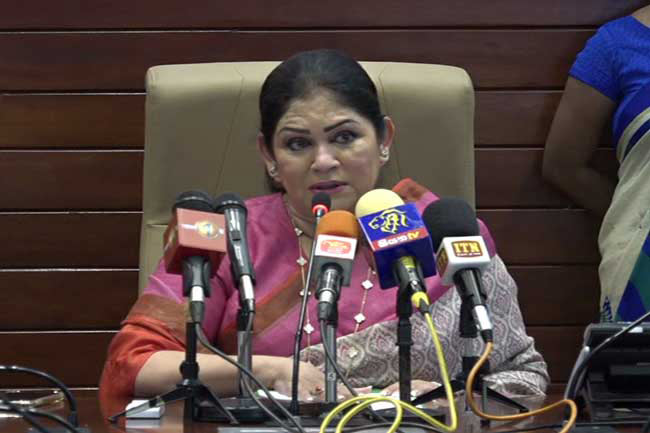 Not only Islamist terrorism but Sinhalese terrorism should also not be allowed in the country, says Mayor of Colombo Rosy Senanayake.
She mentioned this attending a program held at Colombo Municipal Council (CMC) premises.
The Mayoress pointed out that all Muslims are not terrorists or extremists.
Stating that Sinhala terrorism has risen through violence under various influences, Senanayake states that it should be firmly rejected and all should stand against it.
She further said that the National Anthem should be sung very proudly and if we act according to its meaning, we couldn't hurt another person's life.