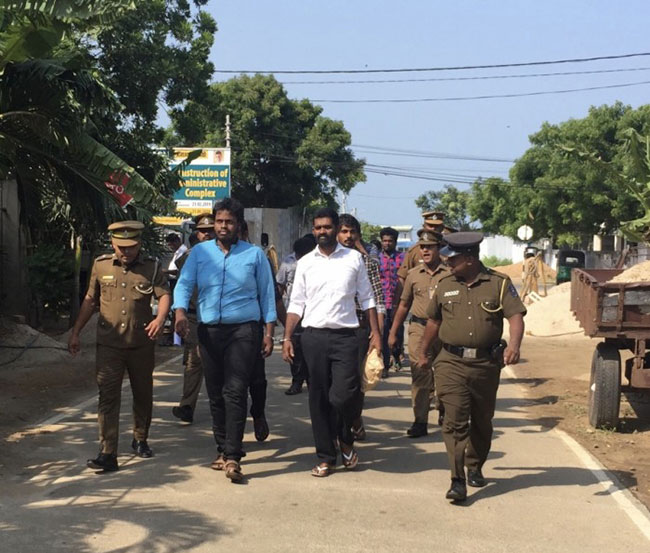 The student activists of the Jaffna University, who were arrested recently under emergency laws during a search operation, have been released on bail by the Jaffna Magistrate's Court today (16).
Student activists including the president of the Jaffna University students' union, its secretary and a medical faculty student have been granted bail by Magistrate Peter Paul.
The students were arrested during a search operation carried out by security forces at the university premises recently after pictures of former LTTE leader Velupillai Prabhakaran and theoretician Anton Balasingham were found in their possession.
They were ordered released on personal bails of Rs 100,000 each and also ordered to appear before Kopai Police every Sunday.
Meanwhile a protest had also been staged yesterday (16) with the participation of Jaffna University students and civil society groups demanding the release of the arrested students.