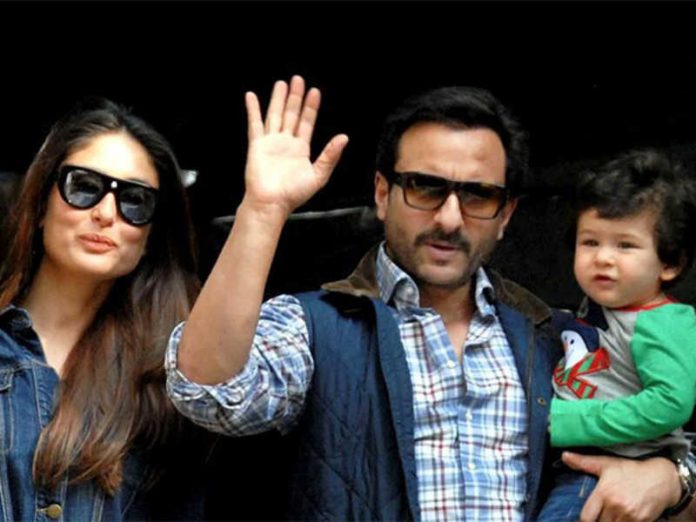 Saif ali khan and Kareena kapoor's tiny tot Taimur ali khan  is the much loved star kid in the tinsel town. We can say that he is a born star! As and when he steps out of his house along with his nanny or either of the parent, he is snapped by the papz present there. Several times it is observed that he too enjoys the moment and waves back to the lenses. Not only the stationed paparazi wait for Timtim's glimpse but the people around the street stop by whenever he comes out. People have already started discussing Taimur's Bollywood debut.
So recently when Saif Ali Khan came across one such comment on Twitter about Taimur's Bollywood debut, he couldn't hold back himself and replied that everyone he speaks to, everybody around thinks that all the kids want to join films and they do. Most of the star kids want to do that which is a good thing, a great thing but he doesn't know why is he a little concerned about that.
Furthermore, he added, he feels that there should be other choices. Maybe he said he is sounding very old-fashioned but certainly is not at all interested in making Taimur's debut in Bollywood. He feels that a child should have his or her own freedom to choose the profession and should not feel the pressure of the parents profession. He also thanked everyone for their good wishes for his little munchkin.