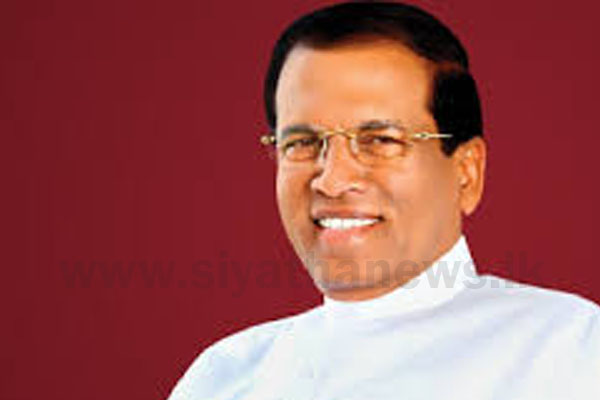 President Maithripala Sirisena has left for China a short while ago, said siyatha news reporter.
Accordingly, President Sirisena will be attending the Conference on Dialogue of Asian Civilizations in Beijing, China.
The Conference is themed "exchanges and mutual learning among Asian civilizations and a community with a shared future".
The delegation consisting of 27 officials and headed by the President had left for Singapore at 7.35 a.m. this morning (13) via UL-302 and will be boarding another plane to reach China, the correspondent further said.