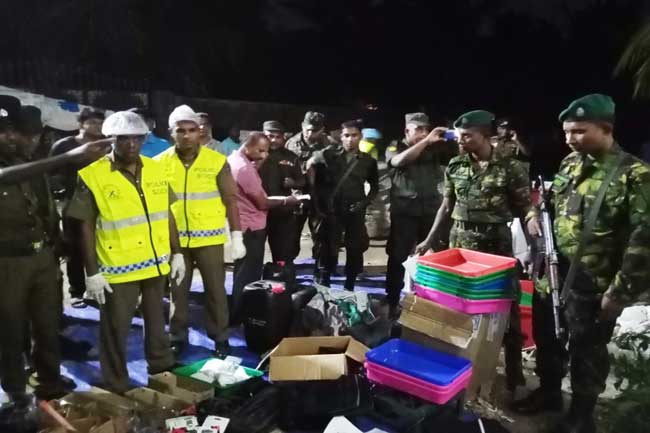 A total of 15 bodies including women children have been recovered from the site of explosions at Sainthamaruthu, Kalmunai.
The Police Spokesman said that the bodies of 06 males, 03 females and 06 children have been discovered at the house where the blasts occurred last night.
Meanwhile another woman and a child who were found injured in the incident have been hospitalized.