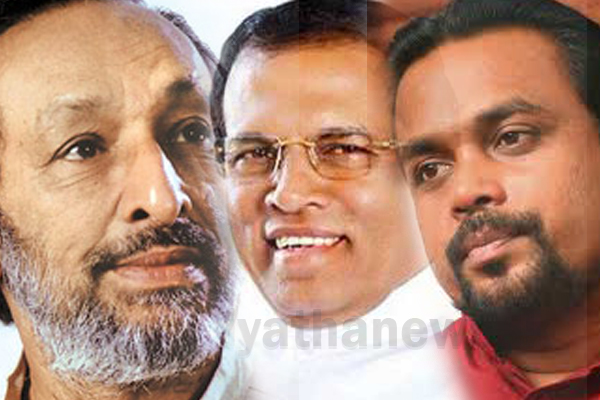 The parliamentarians of the Sri Lanka Podujana Peramuna (SLPP) have decided to hold a meeting with President Maithripala Sirisena tomorrow (10).
This decision has been arrived at a discussion held last evening (08) at the official residence of Mahinda Rajapaksa in Wijerama Mawatha.
Commenting to the media, MP Wimal Weerawansa stated that the process needed to save the country from political dangers without being influenced by foreign pressure was discussed at the meeting.
He further said that the parliament has now become a 'talk-shop' of the Ranil-Anura-Sumanthiran trio.
Meanwhile, MP Vasudeva Nanayakkara stated that the issue of the parliamentary majority was discussed at the said meeting.
Nanayakkara also said that they counted the number of MPs at the meeting and there had been 113 MPs.