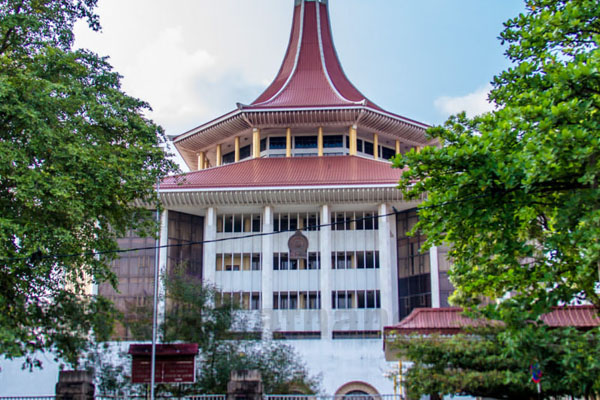 The Supreme Court will resume hearing of the petitions filed against the dissolution of the Parliament today (07) for the fourth consecutive day.
A seven-judge bench headed by Chief Justice Nalin Perera commenced hearing the petitions on the 4th of December.
The Supreme Court yesterday (06) extended the interim order issued suspending the Gazette Notification issued by the President on the dissolution of Parliament, until tomorrow (08).
Presenting submissions before the Supreme Court on the 5th of December, the Attorney General had stated that in accordance with Article 38 (02) of the Constitution, the Supreme Court does not have the legal authority to hear these fundamental rights petitions filed against the parliamentary dissolution.
The petitioners are to present submissions today (07) in response to the submissions of intermediate petitioners.