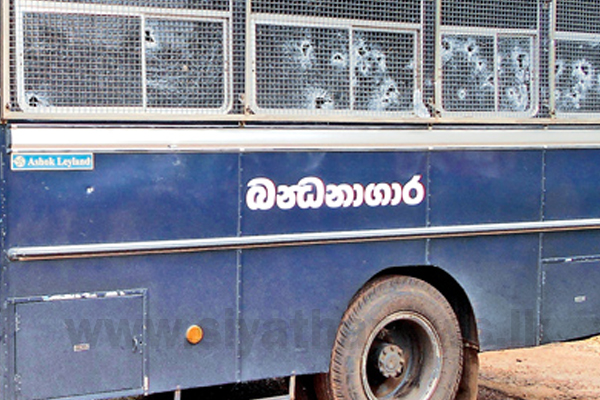 A prison bus attached to the Matara Prison has met with an accident on its way to Colombo from Matara, this morning (06).
The accident has occurred at around 4 am when 5 female detainees of the Matara Prison were being escorted for judicial affairs in Colombo.
Reportedly, the bus had veered off the road near the Navy camp on the Samudra Mawatha in Galle and hit a utility pole.
The Police suspects the accident had occurred when the driver had fallen asleep while driving.
The detainees in the bus had then been escorted to Colombo on a bus belonging to the Galle Prison.