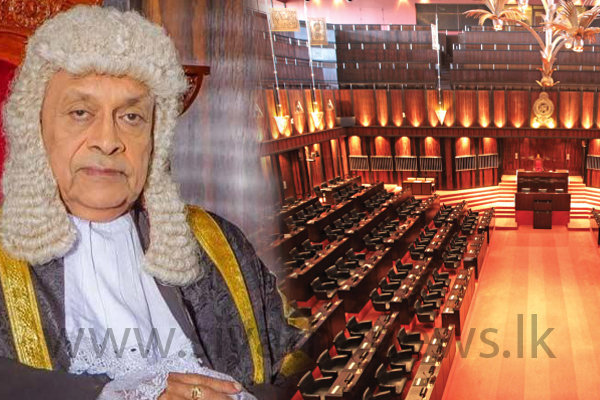 Parliamentary session for the day commenced a short while ago presided by Speaker of the Parliament Karu Jayasuriya.
Prior to the parliamentary session, a party leaders' meeting was also held at 9.30 am. According to Deputy Secretary-General of Parliament Neil Iddawela, all political parties representing the Parliament have been notified to take part in this meeting.
Furthermore, the Public Gallery will be remained closed today as well.
The governing party has boycotted the parliamentary session today, stated MP Dinesh Gunawardena. This is the fifth consecutive time they have boycotted the parliamentary session after the regime change back in October.