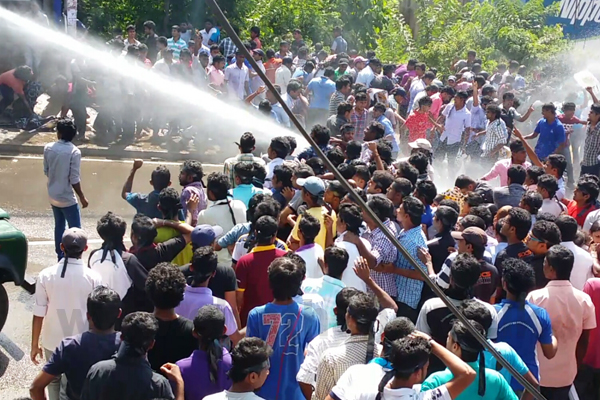 Police used tear gas and water cannons to disperse protesting university students near the Lotus Roundabout, a short while ago.
Riot police had proceeded to disperse the protesting students as they attempted to push through a road blockade set up near the Lotus Roundabout to prevent them from reaching the Presidential Secretariat.
The protest march organised by the Inter University Students' Federation (IUSF) commenced from near the University of the Visual and Performing Arts in Colombo at around 1.30 p.m.
The protesters marched towards the Presidential Secretariat to handover a letter against the alleged repression of students at the Rajarata University and the South Eastern University.
Lotus Road in Colombo was temporarily closed for traffic due to the protest march by university students.