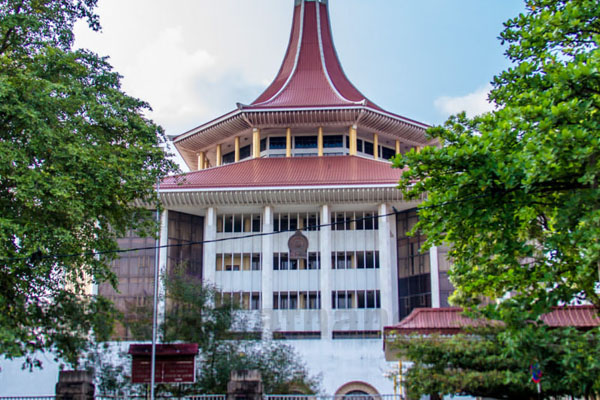 A seven-member judge bench of the Supreme Court today commenced hearing on the petitions filed against the dissolution of Parliament.
Thirteen fundamental rights petitions were filed at the Supreme Court asking it to declare that the President's order to dissolve the parliament is illegal.
The petitions have been filed by political parties including United National Party (UNP), Janatha Vimukthi Peramuna (JVP), the Tamil National Alliance (TNA), Tamil Progressive Alliance (TPA) and the All Ceylon People's Congress.
Organisations and activists such as the Centre for Policy Alternatives (CPA), Attorney Aruna Laksiri and also a member of Elections Commission Prof. S. R. H. Hoole have also filed petitions.
Accordingly, the Supreme Court issued an interim order on November 13 temporarily suspending the Gazette notification issued by the President on the dissolution of Parliament.
An interim order was also issued on the Elections Commission preventing the holding of a general election.
The stay orders have been issued effective until December 7 and the petitions were fixed for argument on December 4, 5 and 6.