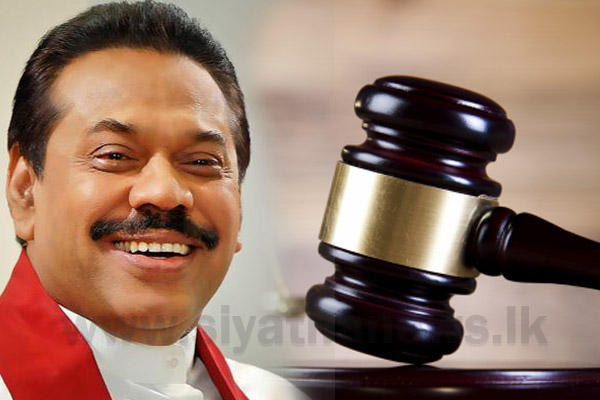 The Court of Appeal today issued an interim order restraining the functioning of the respondents as Prime Minister Mahinda Rajapaksa, Cabinet ministers, deputy ministers and state ministers.
The Quo Warranto petition was filed by 122 MPs challenging the legality of Mr. Rajapaksa's Premiership and the new Cabinet.
The petitioners said Mr. Rajapaksa has no majority in Parliament as confirmed by the Speaker.