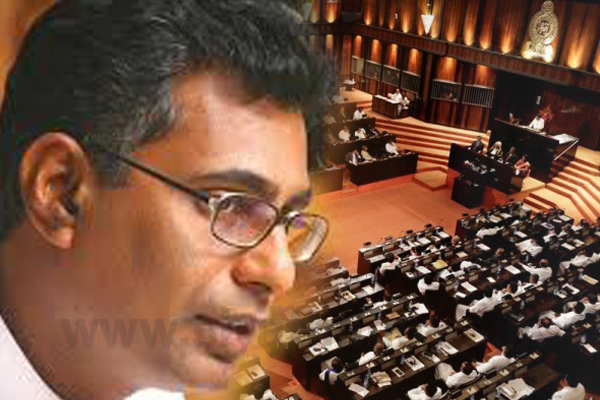 A motion to cut off cabinet ministers and state ministers' access to state funds was presented to the parliament by MP Patali Champika Ranwaka at the parliamentary session today (30).
The proposed motion will suspend expenditure of all Cabinet, Deputy, State Ministers and their personal staff.
UNP MP Ranjith Madduma Bandara seconded the said motion.