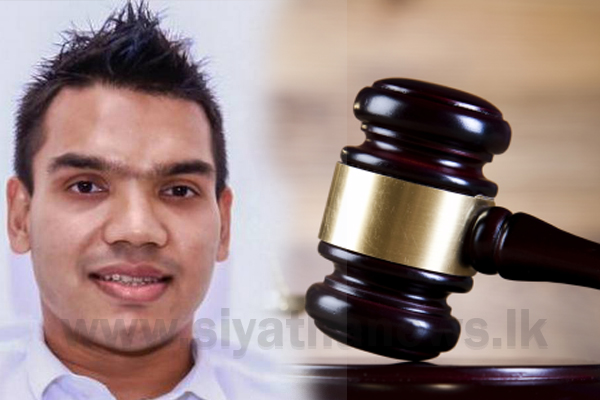 The case filed against MP Namal Rajapaksa and five others, for allegedly purchasing stocks using ill-gotten funds amounting to Rs 30 million, has been postponed to the 3rd of April 2019.
The case was heard before the Colombo High Court Judge Pradeep Hettiarachchi today (30).
The junior attorneys sought the postponement of the hearing as the senior defense attorneys of the case are slated to represent another case taken up before the Court of Appeal.
Accordingly, the High Court Judge ordered to take up the case on April 03 and called for the witnesses of the case to appear before the court on the date set for the next hearing.
The case had been filed by the Attorney General, under the Prevention of Money Laundering Act, against six individuals including MP Namal Rajapaksa for allegedly investing misappropriated money of Rs 30 million to purchase stocks from the Gowers Corporate (Pvt) Ltd.