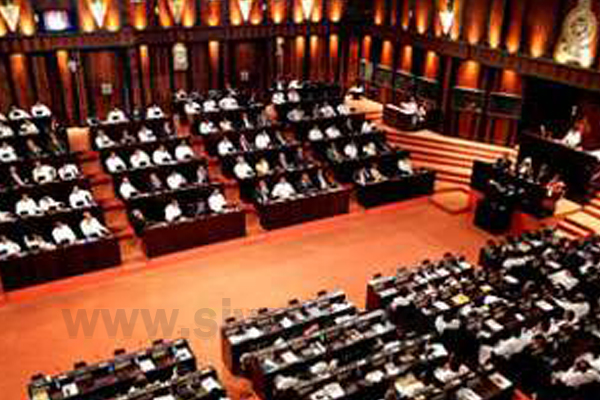 A motion to cut off cabinet ministers and state ministers' access to state funds will, reportedly, be presented at the parliament today (30).
The Parliamentary session is scheduled to commence at 10.30 am today while uncertainty looms over the participation of MPs of the government, who had boycotted proceedings for a third time yesterday (29).
A party leaders' meeting chaired by the Speaker is expected to be held prior to the conveneing of Parliament.
Meanwhile a motion presented by the United National Party (UNP) to cut the expenditure of the Prime Minister's Office was passed in Parliament yesterday with 123 votes to none.
The Tamil National Alliance (TNA) and Janatha Vimukthi Peramuna (JVP) also voted in favour of the motion along with the MPs of the UNP while government MPs were absent during the vote due to boycotting Parliament for a third day.