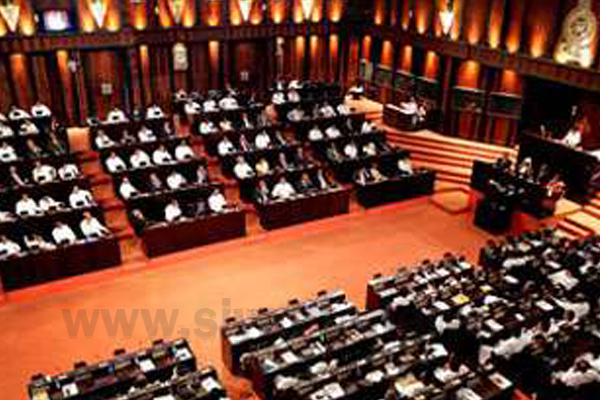 The motion to suspend the expenditures of Prime Minister is scheduled to be taken up for debate at the Parliament today (29).
Five parliamentarians representing the United National Party (UNP) had submitted this motion to the Speaker of Parliament.
The motion has been incorporated into today's agenda of the Parliament.
UNP MP Kavinda Jayawardana stated that they would pass this motion at the parliamentary session with the vote of the majority.
Meanwhile, MP Anura Kumara Dissanayake, stating that JVP would support to pass the motion to suspend the Premier's expenditures, has challenged PM Mahinda Rajapaksa to defeat this motion.