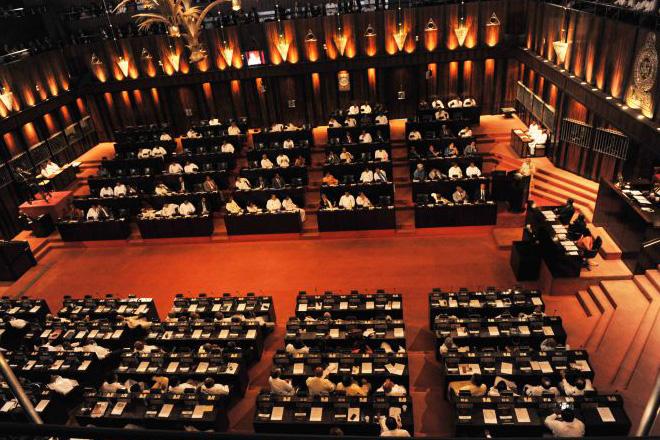 The ruling party parliamentarians will be boycotting the parliamentary session today (29) as well, stated Minister S.B. Dissanayake.
The government MPs boycotted the last two sessions of the parliament as well.
The parliamentary session is scheduled to commence at 10.30 am and the motion to suspend the expenditures of Prime Minister is scheduled to be taken up for debate at the session today.
According to Minister Dissanayake, the relevant motion of the UNP is a complete violation of the constitution as only a Minister can bring forward such a motion at the parliament.
This issue is currently discussed at the court as well; therefore an issue under debate at the courts cannot be discussed at the parliament, he further said.