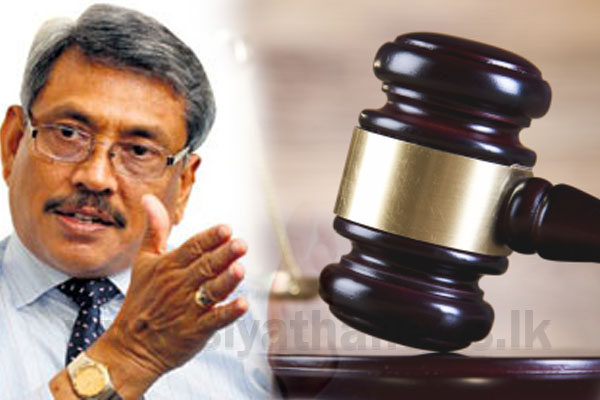 As per the order of the Permanent High Court Trial-at-Bar the case against the former Defense Secretary Gotabaya Rajapaksa was set to be taken up on December 04.
The case was taken up before the Permanent High Court judge bench consisting of Justices Sampath Abeykoon, Sampath Wijeratne and Champa Janaki Rajaratne yesterday (27), when the Government Deputy Solicitor General, Dileepa Peiris, stated that a majority of the documents which can be handed over practically have been handed over to the Defendants and that only a few documents remain to be handed over.
As the Defendants too agreed with this, the court then decided to nullify the decision to take up the case on December 4th and instead marked to call up the case on the same date to inquire on the handing over of the documents.
It was then decided by the court, to set the dates for the hearing of the case afterwards.
The case against the former Defense Secretary and six others was filed by the Attorney General's Department for the alleged misuse of state funds amounting to Rs 49 million when constructing the D.A. Rajapaksa Museum and Memorial in Medamulana.