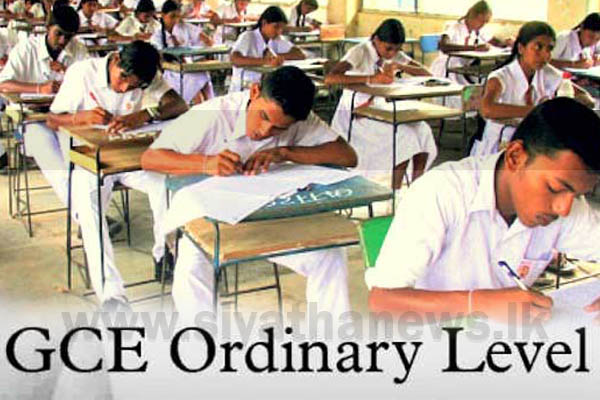 Conducting tuition classes targeting the G.C.E. Ordinary Level Examination 2018 will be prohibited with effect from midnight tomorrow (27), stated the Department of Examinations.
The prohibition will be imposed from midnight tomorrow to December 12, stated the Examinations Departments issuing a statement.
Accordingly, organizing and conducting tuition classes, subject-oriented seminars and workshops, printing and distributing examination-oriented question papers, and possession of posters, banners or flyers claiming to provide mock exam questions and publicizing them via printed or electronic media will be prohibited.
Any individual or an institute who violates the aforementioned order will be charged under the Public Examinations Act, further stated the Examinations Department.
The Examination Department also requests to inform the Department via the Examinations hotline number 1911 or the School Examinations and Results Branch, of any such violations.