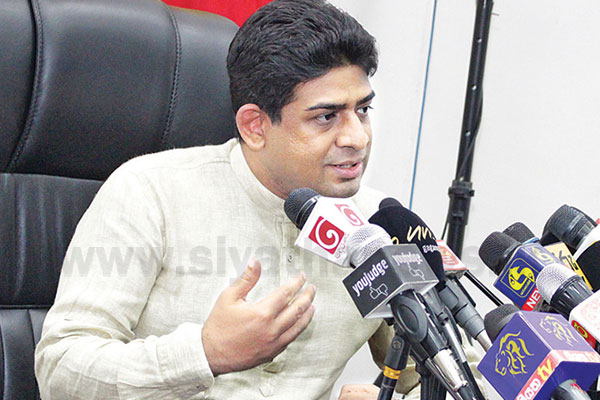 UNP MP Wasantha Senanayake, who claimed earlier that he was resigning from the Ministerial post, has joined the Cabinet meeting today (21).
Speaking to reporters at the Parliament premises on November 14, he had said that he would tender his resignation to the President, as he believed that the incumbent government did not have the majority in the Parliament.
"I joined them thinking that they have the majority, but it seems that is no longer the issue. I will work with any government for my people," he had stated responding to queries from reporters.
He was sworn in before the President as the Minister of Tourism and Wildlife and assumed duties in the ministerial portfolio on October 31.
The UNP MP had decided to support Prime Minister Mahinda Rajapaksa, who was appointed after the sacking of Ranil Wickremesinghe, and accepted the ministerial portfolio in the new government.
However, after the vote on the no-confidence motion that was moved against Rajapaksa at Parliament on November 14, Senanayake announced his decision following the discussions held with the UNP members.