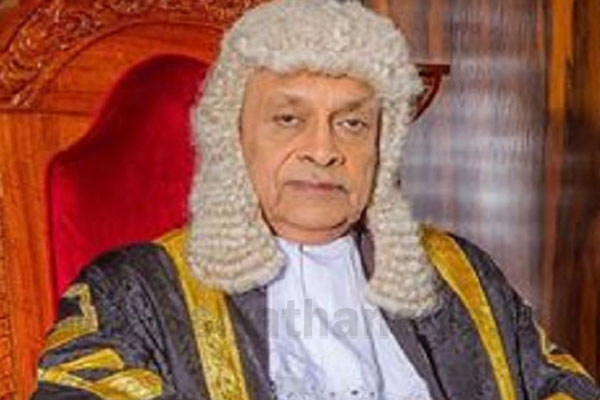 The Office of the Speaker says that the letter purported to have been issued by the Speaker of Parliament Karu Jayasuriya addressed to Chief Justice Nalin Perera, which is currently circulating in social media, is a fraudulent document.
The Speaker's Office, issuing a press release today (21), noted that this letter, which is dated 20th of November 2018, is a completely fraudulent document and that the Speaker has not directed such a letter to the Chief Justice.
The fraudulent letter in question, addressed under the official letterhead of the Speaker, contains the signature of Speaker Karu Jayasuriya as well.
The letter reads that the Speaker has asked for the opinion of the Chief Justice as to whether President Maithripala Sirisena had temporarily been unable to exercise, to perform and discharge the powers, duties and functions of his office in terms of the Article 37 (2) of the Constitution.
It has further called for the opinion of the Chief Justice in writing and not to make the letter public in order to avoid unnecessary disturbance among the public.