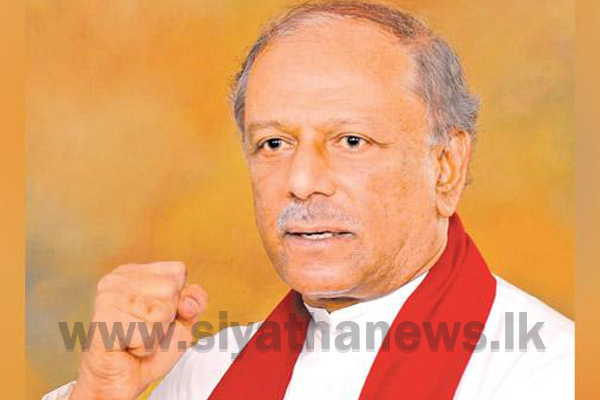 The Speaker has acknowledged that the composition of parliamentarians of United People's Freedom Alliance (UPFA) is higher than that of the United National Party (UNP), says Minister Dinesh Gunawardena.
He stated this addressing a press conference held at the Parliament Complex this afternoon (19).
Commenting further, he said that the Speaker was absent at the Chamber today due to an unwieldy situation.
The UPFA parliamentarians have emphasized at the party leaders' meeting that the Speaker does not possess the authority of any sort to appoint or remove a Premier, stated the Minister.
Commenting on the monetary proposal presented by the Parliamentarians of the Opposition, Minister Gunawardena stated that only MPs of the government are able to make monetary proposals.