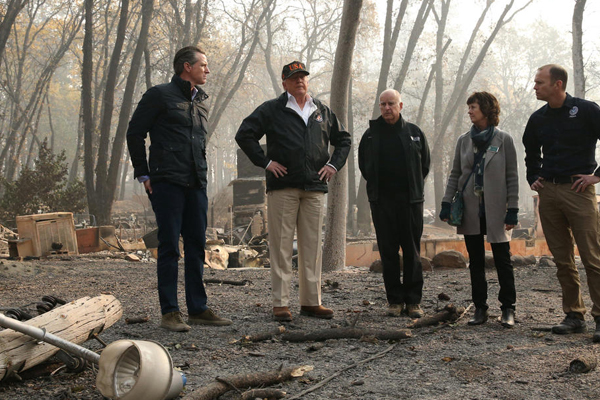 US President Donald Trump has arrived in California to survey the deadliest and most destructive wildfire in the state's history.
The Camp Fire, in northern California, has killed at least 76 people.
More than 1,200 people have been reported missing, although officials say that figure could fluctuate.
Speaking in the town of Paradise, Mr Trump described the scene as "sad to see" and revisited his disputed claim poor forest management was to blame.
"We do have to do management maintenance and we'll be working also with environmental groups. I think everyone's seen the light," he said.
"I don't think we'll have this again to this extent," he added.
Experts have pointed to the weather, climate change population shifts as bigger causes of the wildfires.