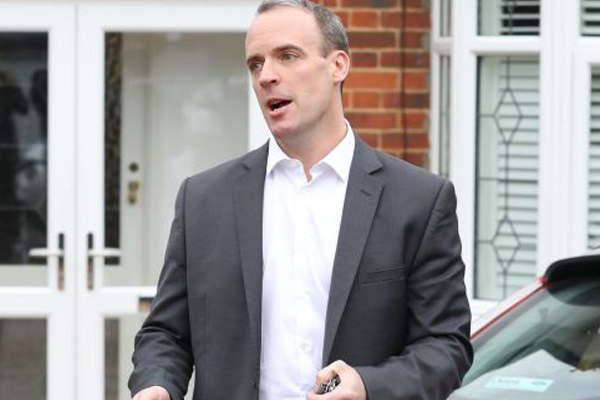 Former Brexit Secretary Dominic Raab has criticised the government's "lack of political will and resolve" in dealing with the European Union.
Mr Raab, who quit on Thursday over the Brexit deal, told the Sunday Times
the UK should not allow itself to be "bullied", and must be prepared to walk away from negotiations if necessary.
There has been widespread criticism of the PM's draft withdrawal agreement.
However, Theresa May dismissed Suggestions the deal could be amended.
Commons leader Andrea Leadsom, believed to be one of five cabinet ministers hoping to persuade the prime minister to rethink her plan, has said there is "still the potential to improve" the agreement.
But Mrs May, writing in the Sun on Sunday, insisted again it was the only deal that would work.
"There is no alternative plan on the table. There is no different approach that we could agree with the EU," she said.