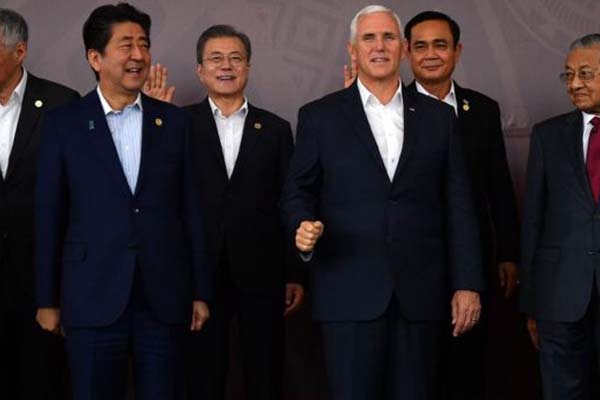 An Asian economic summit has ended without a formal leaders' statement for the first time because of US-China divisions over trade.
Papua New Guinea's President Peter O'Neill said a closing statement for the Asia-Pacific Economic Cooperation (Apec) summit would instead be released in the coming days.
The US and China revealed competing visions for the region at the summit.
The two countries have been engaged in a tit-for-tat trade war this year.
In his closing comments, Mr O'Neill said Apec would try to ensure "free and open trade" in the region by 2020.