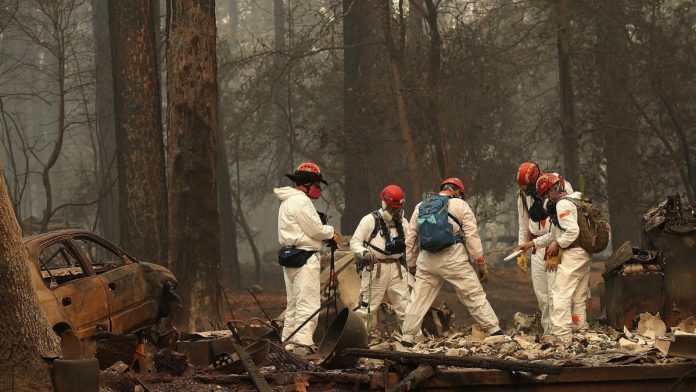 The number of people missing in northern California's devastating wildfire has leapt to more than 600, and seven more bodies have been found, according to local authorities.
The missing persons' list has doubled since earlier on Thursday.
Camp Fire, the state's deadliest and most destructive blaze, has killed at least 63 people. Nearly 12,000 buildings have been destroyed.
Three more people have died in the Woolsey Fire, further south.
Butte County Sheriff Kory Honea said rescue workers had been dealing with "extraordinary" levels of "chaos", which had made it hard to pin down the number of missing.