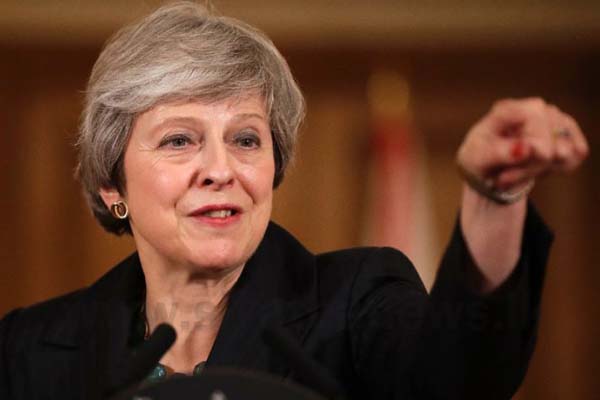 British Prime Minister Theresa May faced the public on Friday to defend her Brexit deal as she battles to salvage the agreement and her own political future.
May made a rare outing on a radio phone-in during which she faced a call to step down after a tumultuous Thursday in which ministers resigned and members of her own party plotted to oust her.
"I truly believe this is the best deal for Britain," May said of the proposed EU withdrawal agreement, adding that she was "very sorry" that ministers including Brexit secretary Dominic Raab had quit.
All eyes were on Environment Secretary Michael Gove, the highest-profile pro-Brexit campaigner left standing in May's cabinet, to see whether he would follow others out the door.
But a source close to Gove, a Vote Leave figurehead in the 2016 referendum on Britain's European Union membership, said the minister would remain in his post "to ensure the best outcome for the country".
Many media outlets reported that Gove had been offered the position of Brexit secretary.
May told LBC radio she had a "very good conversation" with Gove and would be appointing a new Brexit chief "over the next day or so".
"I don't want to see any of my cabinet colleagues who've been doing a good job in the cabinet feeling the need to resign," she added.