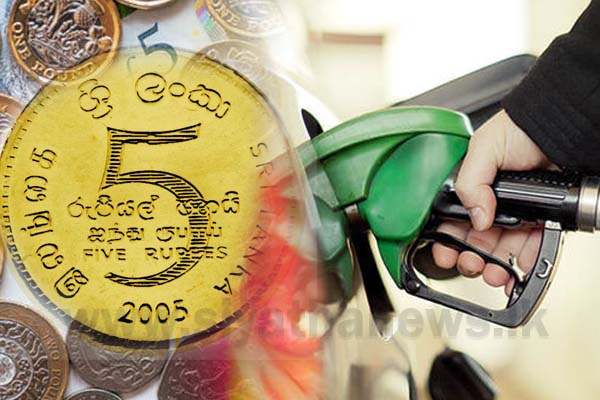 Minister Gamini Lokuge says that the fuel prices of the Ceylon Petroleum Corporation (CPC) will be reduced with effect from midnight today (15).
He stated that the prices of Octane 92 Petrol, Octane 95 Petrol, Auto Diesel and Super Diesel will be reduced by Rs 5 per litre from midnight today.
During his speech in Parliament this morning, Prime Minister Mahinda Rajapaksa had declared that the government will be reducing the fuel prices tonight to provide much-needed relief to the masses.