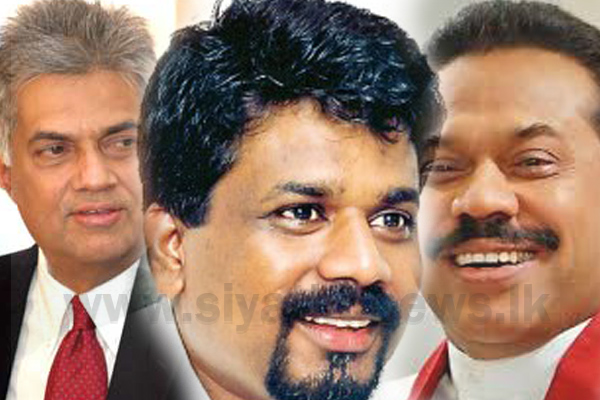 President Maithripala Sirisena, Prime Minister Mahinda Rajapaksa and UNP Leader Ranil Wickremesinghe have created an indecent political culture in the country, according to JVP leader Anura Kumara Dissanayake.
He stated this addressing a press conference held at the Parliament Complex today (14).
Meanwhile, he said that, PM Mahinda Rajapaksa was made helpless at the Parliament's Chamber today.
The authority that was acquired through conspiracy was defeated by the judiciary yesterday (13) and at the Parliament today, MP Dissanayake further said.