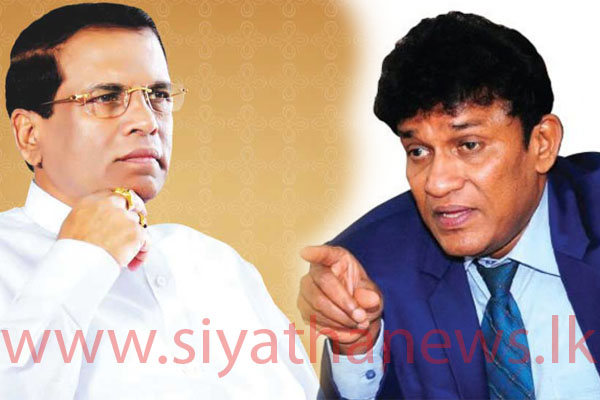 Members of Tamil Progressive Alliance (TPA) held a meeting with President Maithripala Sirisena, this morning (07). This discussion was joined by MPs Mano Ganesan, Palani Digambaran, Radha Krishnan, Velu Kumar, Mayilvahanam Thilakaraj and Aravinda Kumar.
Commenting to the media, they stated that the discussion was held upon the invitation from President Sirisena.
MP Ganesan stated that the discussions went cordially and they were requested by the president to join the government and accept ministerial posts. However, they thanked the President for the offer and politely refused the request, he said.
Stating that he and the other MPs supported Maithripala Sirisena immensely at the 2016 Presidential Election and worked to gain the confidence of the Tamil community in North and East, MP Ganesan said that he would never accept a ministerial post.
He has no issue with President's stand that he is unable to work with Ranil Wickremesinghe; however it is difficult for him to support it, further said Ganesan.
When the parliament reconvenes on November 14th, Ganesan says they will support Ranil Wickremesinghe and that he too accepts the situation as it was before 26th October.
Ganesan added that they, as a very progressive party, will show their stand to the President they brought to power.
The decision will not change even in the future and UNP current holds the majority of 120 within parliament, he further said.