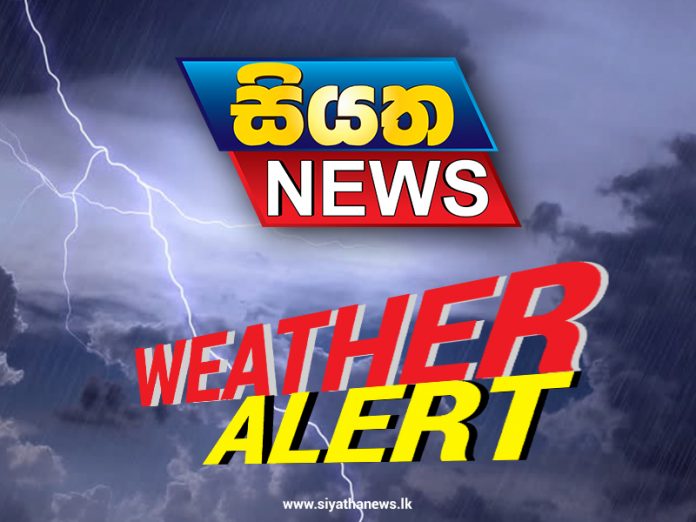 A low Pressure area is likely to develop over central part of the south Bay of Bengal sea area next few days and it is possibility to move towards Sri Lanka.
Due to this condition the showery condition is expected to enhance in the island particularly in the Eastern and North-central provinces from tomorrow night.
General public, Naval and fishing communities are requested to be attentive about advisories issued by the Department of Meteorology in this regard further.
Several spells of showers will occur in Northern, Eastern, North-central and Uva provinces. Showers or thundershowers will occur elsewhere after 2.00p.m.
Misty conditions may occur at some places in the Western, Sabaragamuwa and Central provinces during the morning.