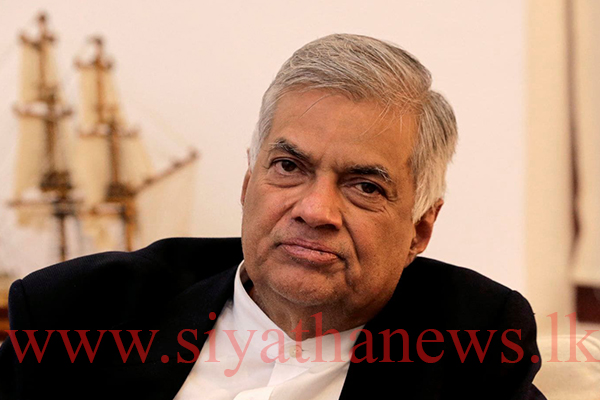 Ousted Sri Lankan Prime Minister Ranil Wickremesinghe said on Friday there is credible evidence his replacement is trying to buy support in parliament before an expected vote of confidence when it reconvenes.
Representatives of the new government under former strongman Mahinda Rajapaksa have offered lawmakers positions and money in exchange for their support, Wickremesinghe claimed.
"They have been asked to come and meet to discuss the arrangements," he said.
Rajapaksa was sworn in as prime minister a week ago after President Maithripala Sirisena dismissed Wickremesinghe and suspended parliament until November 16.
Palitha Range Bandara, a lawmaker from Wickremesinghe's United National Party, told the House speaker on Friday he had been offered millions of dollars and a minister portfolio to join Rajapaksa's new government.
Mahindananda Aluthgamage, a lawmaker from Rajapaksa's party, denied the allegations.
"We don't have such money to offer anybody," he said.
Kabir Hasheem, the UNP chairman and, until last week, the government's minister of highways and road development, said other lawmakers described similar offers, but most MPs were not selling out.
On Friday, 119 lawmakers in the 225-member parliament signed a letter urging Speaker Karu Jayasuriya to reconvene the body immediately.
Since Monday, Sirisena has handed out 14 cabinet posts, including five to lawmakers who defected from Wickremesinghe's coalition.
Rajapaksa, Sri Lanka's president from 2005 to 2015, is credited by Sri Lanka's Sinhalese ethnic majority with ending a 25-year civil war with the Tamil Tigers, a militant group of Tamils fighting for independence.
Rajapaska lost a re-election bid in 2015 amid accusations of nepotism, corruption and wartime atrocities. Since then, he has been working to reclaim power. Sri Lanka Podujana Peramuna (Sri Lanka People's Front), the party he formed in 2016, swept local elections in 2018 in an embarrassing defeat for the United National Front, a coalition formed with Sirisena in 2015 to defeat Rajapaksa.
Wickremesinghe's government was also sharply criticized last year after handing over operations of a port Rajapaksa had developed with Chinese loans to a Chinese company. The ousted prime minister said Friday it was an open-bidding process.
"The Chinese were giving the loans and had been given the first option. And if you're not satisfied, give it to others. We did that and we found that there was a very good offer by China Merchants. But remember similarly we also had an airport without aeroplanes and again we followed the same procedure," he said, adding that his government was negotiating with an Indian airport operator.
Kehaliya Rambukwella, a spokesman for the new government, said it would renegotiate the 99-year lease for the port, which Rajapaksa's supporters deride as an outright sale.
"If Ranil (Wickremesinghe) gets a vote of confidence, the president said that within one hour, he'll resign, which means he will dissolve the government," Rambukwella said.