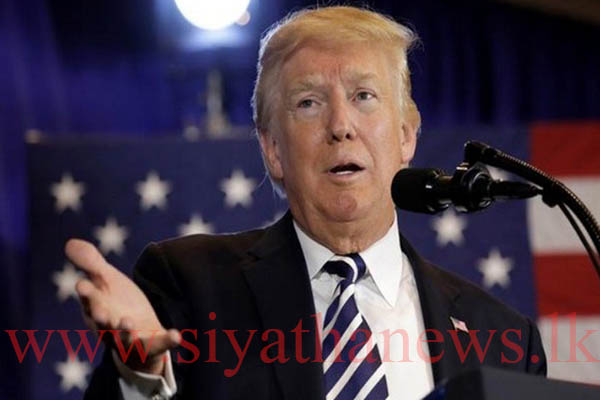 President Donald Trump further hardened his pre-election anti-immigration rhetoric in a Florida campaign stop on Wednesday, after threatening to deploy as many as 15,000 soldiers on the Mexican border – equal to the size of the US contingent in Afghanistan.
"They got a lot of rough people in these caravans. They are not angels," he said in Fort Myers, referring to migrants from poor Central American countries moving towards the United States in hopes of a better life or to escape violence.
"We're gettin' prepared for the caravan, folks," he said.
Brushing aside accusations that his divisive rhetoric on immigration is stoking extremism, Trump made the troop announcement before flying to Florida for the last stage of campaigning ahead of next Tuesday's midterm elections.
He will host 11 rallies across eight states in the next six days.
Trump hopes to fire up core Republican voters and spur the party to retain dominance of both chambers of Congress. Democrats are threatening to light a fire under Trump's feet if they win even partial control, raising the specter of ever more brutal Washington politics.
At the core of Trump's message to his raucous, adoring supporters is the now near daily warning that America is literally under attack from an "invasion" of illegal immigrants and that Democrats would throw open the borders.
On Tuesday, Trump announced that more than 5,000 active duty soldiers were being sent.
That was already highly unusual, but on Wednesday, he told reporters at the White House: "We'll do up to anywhere between 10 and 15,000 military personnel."
Trump frequently describes illegal immigrants – a tiny minority of whom have formed groups to attempt walking hundreds of miles to the US border – as "rapists" and "thugs."
"It's a dangerous group of people," Trump said of the latest group of a few thousand migrants, who are still deep inside Mexico far from their goal. "They're not coming into our country."
The situation, according to the Department of Homeland Security, is "an unprecedented crisis."
However, the department's own figures show that the number of illegal immigrants intercepted in 2018 was only 400,000, a mere 25 percent of the 1.6 million figure in 2000.