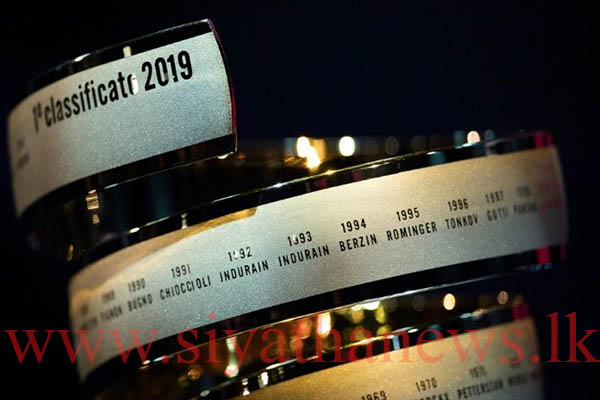 Seven summit finishes and three individual time trials, for defending champion Chris Froome the 2019 Giro d'Italia offers a "balanced" but testing challenge for riders.
Britain's Froome is in doubt to compete in next year's race which includes a record 46,500 metres in climbs — 2,000 more than in 2018 when the Team Sky rider staged his epic comeback on the dirt roads of the Colle delle Finestre in the Italian Alps.
Here, AFP Sports looks at five potentially key stages that could decide the pink jersey winner of the 102nd edition.
May 10 – Stage 9: Riccione – San Marino (34.7km time-trial)
A hilly time-trial from the Adriatic coastal town of Riccione to the Republic of San Marino will test the climbers before the first rest day.
The route is winding and undulating for the first 22km up to the border of San Marino, which is the only stage outside of Italy, before running uphill all the way to Fiorentino. The climb is particularly suited to rouleurs-climbers.
May 24, Stage 13: Pinerolo – Ceresole Reale (Lago Serru) (188km)
The first of five high difficult stages starts at Pinerolo in northwestern Italy, with three climbs culminating at Ceresole Reale.
This high mountain stage features three difficult summits – Colle del Lys, Pian del Lupo and the final Colle del Nivolet climb, leading to Lago Serrù, on a route that includes steep gradients of up to 15 precent.
May 25 – Stage 14: Saint-Vincent – Courmayeur (Skyway Monte Bianco)
Four mountain climbs await riders in the 131km stage including the Colle San Carlo, over 10.5km with a gradient of 9.8 percent.
This is a very short stage (131 km) featuring five categorised summits that takes in climbs up Verrayes, Verrogne, Truc d'Arbe and Colle San Carlo, before the summit finish in Courmayeur.
May 28 – Stage 16: Lovere – Ponte Di Legno
The final week of the race kicks off with a vengeance with the Passo Gavia the highest point of the Giro at 2,618m altitude.
A queen stage across the Alps with a 5,700 m elevation over 226km, the route includes climbs up Passo della Presolana, Croce di Salven, Passo Gavia (Cima Coppi) and Passo del Mortirolo that should widen the gap among the contenders.
June 1 – Stage 20: Feltre – Croce D'Aune-Monte Avena
The final uphill battle will take place on the penultimate day, with over 5,000 metres altitude to climb over 193km in the Dolomites, starting in Feltre with climbs of the Passo Manghen (2,047 metres), Passo Rolle and culminating with the climb of Croce d'Aune. The last summit finish features long climbs, over 15km, with gradients of up to 12 percent.