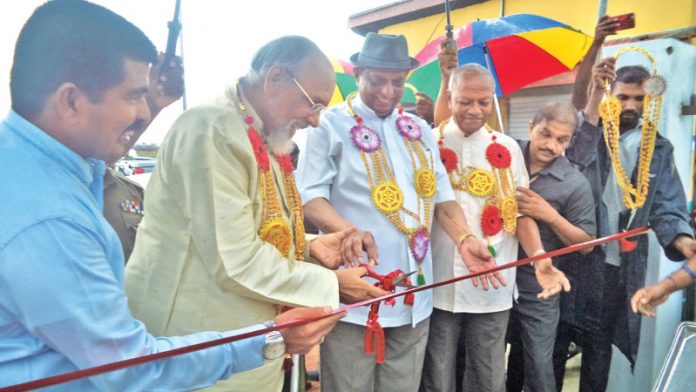 As part of its comprehensive plans to develop tourism in the Northern Province, the Sri Lanka Tourism Development Authority (SLTDA) opened the newly constructed Comfort Centres at Talaimannar for the use of local and foreign tourists visiting the beach.
The SLTDA spent Rs. 20 million for the project benefitting over 1,000 tourists visiting the beach on a weekly basis. It also strengthens Talaimannar's potential of becoming a key tourism hub in the Northern Province. SLTDA Chairman Kavan Ratnayaka said, "This may be a relatively small investment and a brief ceremony. But every long journey starts with one single step. This signals we have larger plans for tourism development in the Northern province and we are ready to facilitate its growth.
Tourism Development and Christian Affairs Minister John Amaratunga and Northern Province Chief Minister C.V. Wigneshwaran declared the Comfort Centres, which marked the first step of a larger infrastructure development programme, open. Local government heads, provincial tourism authorities and senior state officials in the area also attended the brief ceremony.