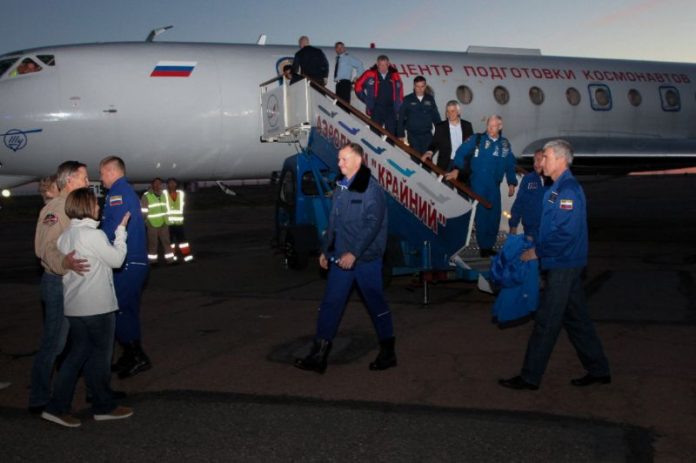 Russian cosmonaut Aleksey Ovchinin and US astronaut Nick Hague are likely to go into space in the spring after their flight was suddenly aborted, the head of the Russian space agency said Friday.
"The guys will fly for sure," Roscosmos chief Dmitry Rogozin said on Twitter, posting a picture of himself with smiling Ovchinin and Hague.
"We are planning their flight for the spring of next year," he said, adding the men had returned to the space training centre Star City outside Moscow.
Ovchinin and Hague had a close brush with death when a Soyuz rocket failed shortly after launch from Baikonur cosmodrome in Kazakhstan on Thursday.
It was the first such accident in Russia's post-Soviet history and a major setback for its once proud space industry.
The aborted launch took place in the presence of NASA Administrator Jim Bridenstine who was visiting Russia and Baikonur this week and was a huge embarrassment for Russia, which has recently touted plans to send cosmonauts to the Moon and Mars.
The Soviet-designed Soyuz rocket is currently the world's only lifeline to the International Space Station and the accident is expected to affect the work of the orbiting laboratory.
All manned launches have been suspended and a criminal probe has been launched.
The astronauts escaped unharmed and were in good spirits on Thursday. Official photographs showed them embracing their wives and tucking into food.
Industry experts say the country's space industry has in recent years suffered so many mishaps — including the loss of cargo spacecraft and numerous satellites — that a serious accident during a manned mission was simply a matter of time.