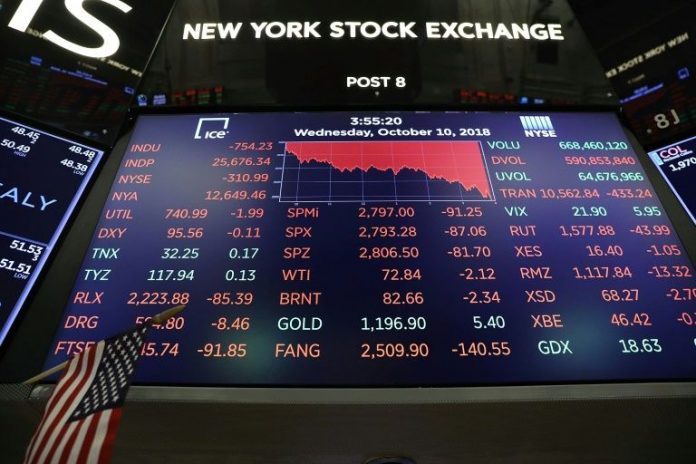 Japanese stocks plunged by more than three percent Thursday following the worst session on Wall Street for months, as US President Donald Trump said the Federal Reserve had "gone crazy" with plans for higher interest rates.
The benchmark Nikkei 225 dropped nearly two percent at the open and extended losses to below the three-percent mark, as traders fretted about surging interest rates and an ongoing trade spat.
Currency investors took shelter in the safe-haven yen, resulting in steep losses for Japanese exporters, with electronics giant Sony down nearly five percent as blue-chip firms flashed red across the trading board.
"The markets are fraught with peril," warned Stephen Innes, head of trading at OANDA, adding there was a "horrible intersection of risk aversion" from the US-China trade conflict and rising US interest rates.
The steep drop in Japan followed a decline on Wall Street of nearly 830 points, the biggest fall since February, amid Trump's latest criticism of the Federal Reserve, the US central bank.
"I think the Fed is making a mistake. It's so tight. I think the Fed has gone crazy," Trump told reporters as he arrived for a campaign rally ahead of the US mid-term elections.
He has frequently criticised the US central bank for gradually raising interest rates, and on Wednesday reiterated his position: "I really disagree with what the Fed is doing."
Trump has repeatedly touted Wall Street records as proof of the success of his economic programme, including his confrontational trade strategy.
But he downplayed the first major drop in months, saying, "it's a correction that we've been waiting for a long time."