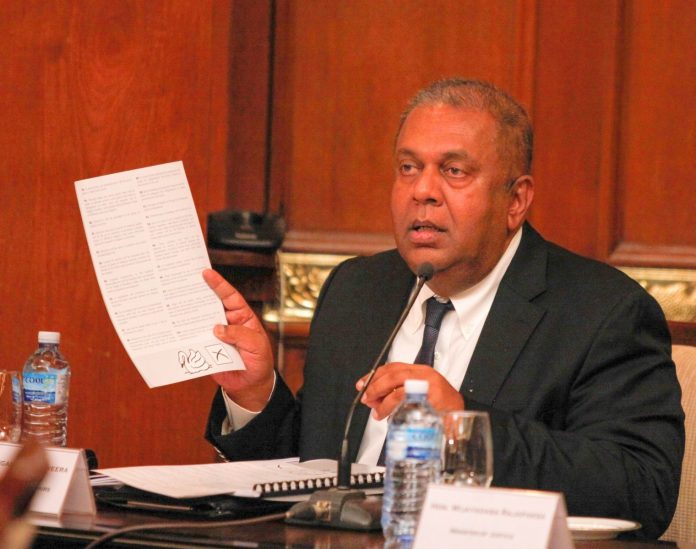 The Sri Lankan government has been the most successful in Asia when it comes to managing the current currency depreciation crisis affecting countries in the region, Finance and Media Minister Mangala Samaraweera said yesterday (9).
Addressing a media briefing at the Sirikotha UNP party headquarters, the Minister explained that the Central Bank had successfully limited spending of foreign reserves to USD 250 million in order to manage the depreciation of the rupee to the dollar.
"In comparison, in 2012 when the rupee had depreciated by 14 percent in three months, the Mahinda Rajapaksa regime had spent USD 4 bn to stabilize the rupee against the dollar," Minister Samaraweera said.
The Sri Lankan Rupee which stood at Rs 170.60 to the dollar on Monday (8) dropped to Rs 172.34 to the dollar yesterday. Explaining the reasons for the current rupee depreciation, Minister Samaraweera stressed there was no correlation between the falling rupee and the state of the economy.