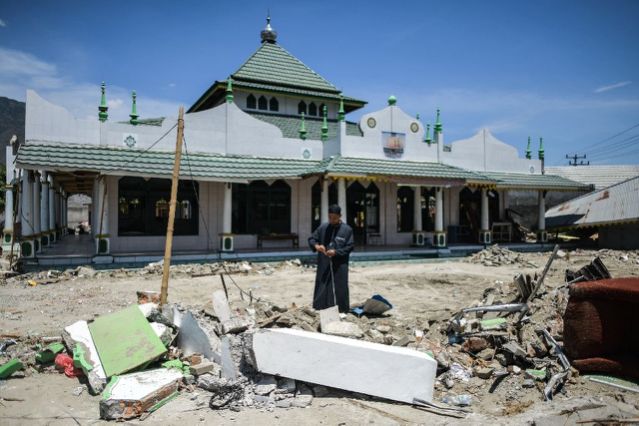 More than a thousand people could still be missing after Indonesia's devastating quake-tsunami, officials said Friday, drastically upping the total number of people unaccounted for a week after the disaster.
Palu city on Sulawesi island has been left in ruins after it was hit by a powerful quake and a wall of water which flattened houses and flipped over cars, with the confirmed death toll now standing at 1,558.
Fears are growing that vast numbers of people have been buried in a massive government housing complex at Balaroa, where the sheer force of the quake turned the earth temporarily to mush.