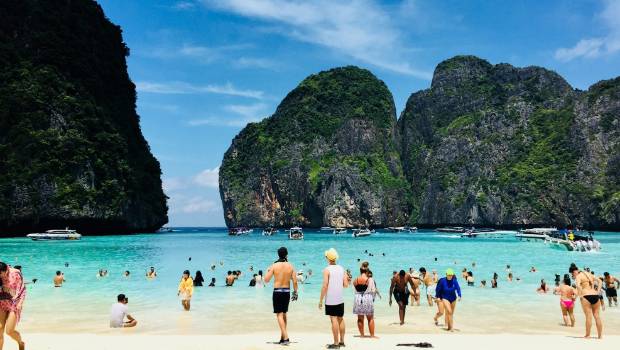 The glittering Thai bay immortalised in the movie "The Beach" will be closed indefinitely to allow it to recover from the impact of hordes of tourists, an official said Wednesday, as a temporary ban on visitors expired.
Maya Bay, ringed by cliffs on Ko Phi Phi Ley island, was made famous when it featured in the 2000 film starring Leonardo DiCaprio.
It was initially shut for four months in June due to beach erosion and pollution as the white-sand paradise sagged under pressure from thousands of day-trippers arriving by boat.
But a survey of the problem during the temporary ban made clear that the short-term fix was not going to work and that the damage was worse than originally thought.